COARSEGOLD – Two Coarsegold residents are behind bars facing a multitude of felony charges after agents with Madera County Narcotic Enforcement Team (MADNET) served two search warrants at two homes off Road 415 on Thursday, Mar. 13.

Agents discovering thousands of marijuana plants, nearly a dozen weapons and a Butane Honey Oil Lab, according to the Madera County Sheriff's Office.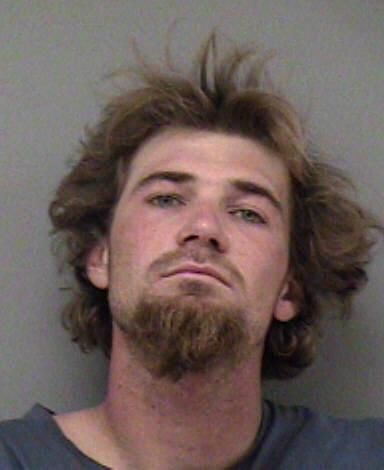 John Paul Ross, 29, is accused of using two separate homes to maintain his marijuana operation, where agents seized 1,122 marijuana plants, 50 pounds of processed marijuana, an elaborate Butane Honey Oil lab, plus two assault weapons, several rifles and handguns, along with two high capacity (100 round) rifle magazines.
The exact location of the two homes cannot be released, but agents will say that both parcels are in a densely wooded area, surrounded by tall grass, oak trees, shrubs and manzanita.
Knowing the extreme dangers Butane Honey Oil labs pose, agents say the suspect's operation presented a serious threat to a good number of homes and structures in the immediate area.
Ross was booked into Madera County Department of Corrections on felony drug charges, as well as weapons charges and being armed in the commission of a felony.
Also, a 17-year-old boy was captured as he tried to run from one of the homes when agents arrived. He too faces charges of cultivation, possession of sales, as well as being armed in the commission of a felony, and possession of ammunition by a juvenile.
Madera County Sheriff's personnel assisted in today's operation. The investigation is ongoing.
Anyone with information about suspicious drug activity in Madera County is urged to call MADNET's 24-hour tip line at 559-675-7776 or the Madera County Sheriff's Office is 559-675-7770.