MARIPOSA COUNTY – The California Department of Transportation (Caltrans) has the following operations scheduled for next week in Mariposa County.
State Route 49
• One-way traffic control from Vista Point to Crown Lead Road between Bear Valley and Coulterville for drainage work beginning Monday, May 22, through Thursday, May 25, 2023, from 7:00 a.m. to 3:00 p.m.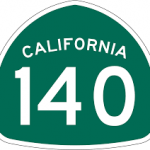 State Route 140
• Moving lane closure from the Merced/Mariposa County Line to Trower Road for highway construction beginning Monday, May 22, through Friday, May 26, 2023, from 7:00 a.m. to 7:00 p.m.
Motorists should expect 10-minute delays and are advised to use alternate routes whenever possible.
This work is scheduled to begin as listed but is subject to change due to traffic incidents, weather, equipment and/or materials availability, and construction-related issues.
For the safety of workers and other motorists, please Be Work Zone Alert.
For road information, visit quickmap.dot.ca.gov or call 1-800-427-ROAD (7623).