OAKHURST — The Yosemite Unified School District (YUSD) is pleased to announce that starting July 6, 2022, the pool daily use and access fees will return to $5 after initially being increased to $7 as announced on June 17, 2022.
The District would like to thank Madera County for a $7,000 contribution from outdoor recreation funds and Supervisor Tom Wheeler's office for facilitating the agreement. "As a District, we are committed to keeping our pool open for our community. It is a valuable resource that many families and community members turn to for recreational opportunities," said Brian Beck, YUSD Superintendent.
The pool was built with funding from a bond passed in 1998 by the Yosemite Joint Union High School District, a large community donation, and further district financing. These funds were for the construction of the pool, but not ongoing costs such as sanitation chemicals, maintenance, electricity, propane, and staffing.
Unlike other area public pools that are supported by city or county Parks and Recreation Department funds, the Yosemite High School pool is operated through the district's general funds (and now a contribution from Madera County), which are used to support all the instructional and specialized services for students throughout the school year.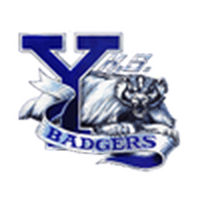 The fees collected from community members to use the pool help ensure the pool's operations have a neutral effect on the district's overall budget.
If the pool does not maintain this neutral impact, funds get drawn from the district's operational budget. This, in turn, negatively affects the district's ability to sustain high-quality instructional and specialized services for its students during the school year.