OAKHURST — The Yosemite High School Boys' Cross Country team qualified for the state championships for the second year in a row by placing first at the California Interscholastic Federation championships with a perfect score. The team is now ranked number one in the state.
To achieve a perfect score, a team must have a runner place in all of the top five positions. The average time on the 5k Woodward Park course was 16:35 for the five scoring boys on a team of seven. Top YHS runners were Ben Olney (16:02.14), Jack Olney (16:17.57), Ford Stegge (16:38.87), Noah Graffigna (16:53.70), and A. J. Ruiz (17:03.80).
The team's top three sophomores are Ben Olney, Jack Olney, and Ford Stegge, who went from putting up top 10 rankings in the state freshman year to hitting top 25 rankings in the nation as sophomores. Ben Olney is the Division 5 Valley champion, at two seconds off the Division 5 meet record.
Graffigna is a junior and sophomore A. J. Ruiz joined this year after a great track season. For Valley finals, Ruiz dropped his time to 17:03 and made sure the team came away with a perfect score. Robby Gresham and Logan Beaumont rounded out the other two spots on the team, as juniors in the sixth and seventh spots.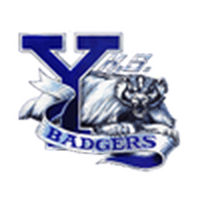 "We are a young team with several years ahead of us," said Coach Kim Lawhon. "The future is exciting for us and for the community, I feel. These are homegrown boys, the very same ones running the mountain area middle school cross country races for their Coarsegold, North Fork, and Oak Creek teams just a few years ago. We have a ton of talent in our small mountain community, and it's nice to see it come together just right, like what we are experiencing now."
Cross country has always been a popular sport for YHS, with Ellen Peterson creating a strong running culture at the school for decades. Team members feel they live in a perfect place to run, with higher-elevation trails and hills available throughout the area.
"We are a small school, but we are mighty," said Coach Lawhon. "We believe that we could compete in Division I and still win. The team's future is bright, with many of them extremely hopeful to compete at the Division I collegiate level."
The state championships will take place Saturday, November 26, at Woodward Park in Fresno.
Woodward Park
7775 North Friant Road
Fresno, CA 93720
559-621-2900