OAKHURST — The Oakhurst Branch Library will be holding its Summer Reading and Summer Art programs in-person this year.
The reading program will include three different schedules of events:
Activities for children pre-school through fourth grade starting June 15th.
A set of workshops for fifth through eighth grade.
Workshops for ninth through twelfth grade, both beginning June 28th.
The children's program will be held on the library lawn and the middle grade and teen workshops will be held in the library's Candace Flammang Community Room. Registration for the reading program begins Monday, June 6th.
Participants will be required to make separate reservations for many of the events through the Madera County Library's new online calendar accessible at maderalibrary.org.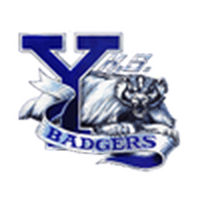 Summer art activities will be led by art students from Yosemite High School looking to positively impact their community as part of their senior projects.
The art program will be held in the library's community room beginning Monday, June 20, and will also require participants to reserve their spots via maderalibrary.org, as space is limited.
The programs are free for all children and teens to participate.
Event reservations may also be made in-person at the Oakhurst Branch Library or by calling the library at 559-683-4838.