AHWAHNEE — Wasuma Elementary School math and science teacher Amy Smith reports via digital photos that her middle schoolers have been busy experimenting in the science lab.
"Students are working on measuring volume with water displacement," Smith explained.
Pictured in the foreground, left to right, are Dalton Smith and Diego Combs, examining results.
Wasuma School is part of the Bass Lake Unified School District; the principal is Jason Mercier.
"The learning environment at Wasuma is very positive," say organizers on the school's social media page. "Teachers utilize a wide variety of approaches and strategies to help meet individual student needs across all curricular areas."
The Wasuma vision continues, "Teachers are encouraged to collaborate on a regular basis about assessment strategies and instructional techniques. Regular assessment provides a great deal of information about student learning and is a part of each student's experience at Wasuma School."
Meanwhile, students Alaura Ferris and Amber Persson carefully measure water in Smith's science class.
Skylar Fruehe and Charlotte Borough figure out displacement of water and get photo-bombed by Noah Allen.
Cameron Miller concentrates on getting just the right amount of drops on a typical day at Wasuma school.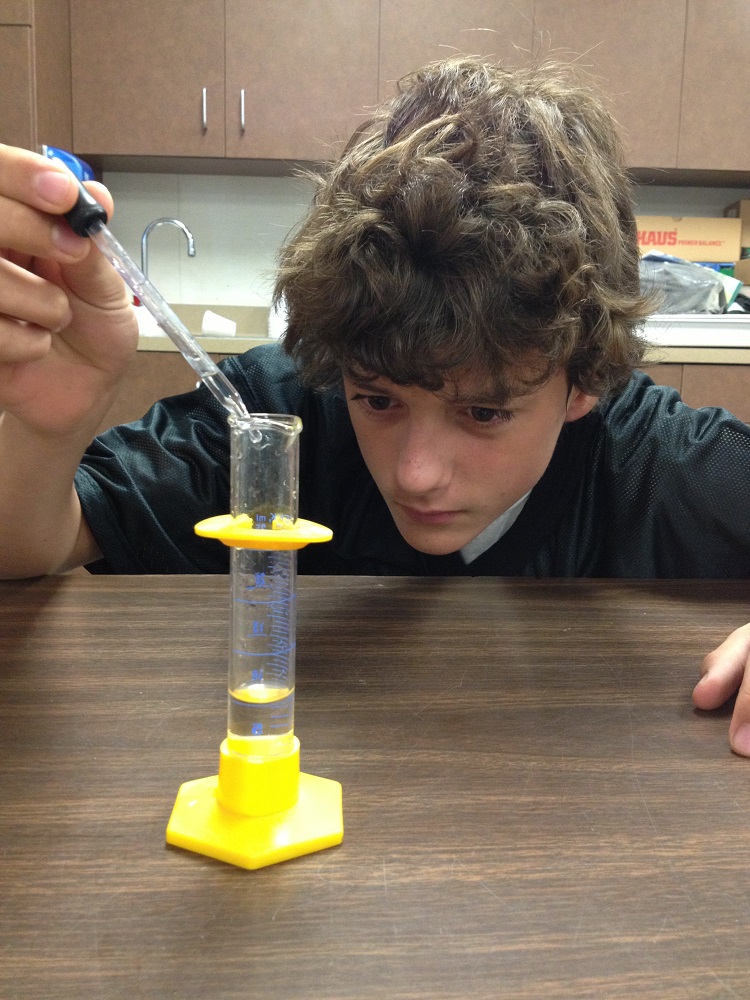 For more information visit the school's Facebook page or the District website.