MOUNTAIN COMMUNITIES — The Oakhurst Democratic Club has announced that five area seniors have received the 2022 Eleanor Roosevelt Service Award, which comes with $500 to help offset college and vocational school expenses.
Student applications were evaluated primarily on their volunteer hours and activities within the community.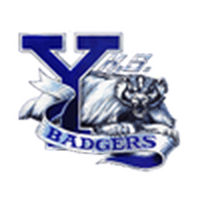 Winners from Yosemite High School are Tessa Butcher, Makayla Jeffris, Sebastian Rosales-Valdez, and Emmily Vazquez.
Jadyn Stafford is this year's winner from Minarets High School.
The Eleanor Roosevelt Community Service Award has been a focus of the Oakhurst Democratic Club since 2005 and is funded entirely through donations from the club's 200+ members.
Founders of the club chose to celebrate Eleanor Roosevelt, First Lady to Franklin D. Roosevelt, the 32nd President of the United States. Mrs. Roosevelt served as a Delegate to the United Nations from 1945 to 1952 and was the first chair of the Presidential Commission of the Status of Women from 1961 to 1962. She encouraged all Americans to volunteer to help the less fortunate and led by her example.
The Oakhurst Democratic Club welcomes guests and members of any political party and meets at 10 a.m. on the second Saturday of each month. For more information, please visit yosemitedems.com.
Click here for a previous article about the Oakhurst Democratic Club.
More About Eleanor Roosevelt
Eleanor Roosevelt was an American politician, diplomat, and activist. She was the longest-serving First Lady of the United States, holding the post from March 1933 to April 1945 during her husband President Franklin D. Roosevelt's four terms in office. President Harry S. Truman later called her the "First Lady of the World" in tribute to her human rights achievements.
As First Lady, she reorganized and revitalized the White House staff, hired artists and musicians to entertain guests, and created a famous flower garden that became a national sensation. The American public came to view her as someone who was eager to do good works and help others who were in need. She also gained fame as a champion of civil rights and for her controversial stance against racial discrimination.
In addition to being at President Roosevelt's side on important policy decisions, she also wrote a daily newspaper column entitled "My Day" which recounted her days at the White House and beyond; more than 2 million people read it daily.
After FDR's death in 1945, Eleanor continued to be active in politics until her death in 1962.
"We do not have to become heroes overnight. Just a step at a time, meeting each thing that comes up, seeing it as not as dreadful as it appears, discovering that we have the strength to stare it down." — Eleanor Roosevelt