OAKHURST — Yosemite Unified School District is pleased to announce our new Assistant Superintendent-Chief Academic Officer, Jarrod Bordi, who was appointed during the September 12th meeting of the Board of Trustees.
Jarrod has been an educator for over 21 years.
Before coming to YUSD, he worked as a high school principal for 10 years, assistant principal, student services coordinator, dean for alternative education, dean of students, high school teacher, school counselor, and intervention coordinator.
In August of 2019, Bordi was the recipient of the University of Southern California Doctor of Education in Educational Leadership (EDL) Rossier Scholar Award.
Bordi will complete his doctorate in Educational Leadership at the University of Southern California in December. He holds one Master's Degree with a double emphasis in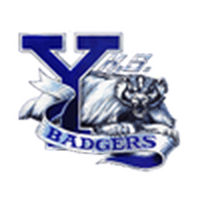 Curriculum Instruction and Educational Leadership and another Master's Degree in School Counseling. He holds five credentials: Clear Education Specialist Mild/Moderate, Clear Pupil Personal Services Credential in School Counseling, Clear Single Subject Credential in Physical Education Clear, Multiple Subject Credential, and a Clear Administrative Services Credential.
Jarrod has a background that brings a unique set of skills to Yosemite Unified School District. He received a Division 1 baseball scholarship, played for Team USA Baseball in China and Australia, and played professional baseball before he started his career in education.
He is the first in his family to attend college and is bilingual in Spanish.
"I am excited to serve the Yosemite community in my new role as assistant superintendent. I am focused on relationships, building trust, all students having the opportunity to access curriculum, capacity building, and connections. I truly look forward to this school year with such excitement," Bordi shared.
Jarrod lives in Coarsegold with his wife Cindy, and two sons, Ethan (5) and Caden (3). Cindy is a veteran educator who previously worked as a special education teacher in Brentwood.